"If you are working on something exciting that you really care about, you don't have to be pushed. The vision pulls you."    ~Steve Jobs
At the Clearwater Free Clinic, every volunteer and staff member is excited about what happens here each day. We are able to provide uninsured families the medical care and treatment that they can't afford; we really care about these patients, and we know you do too.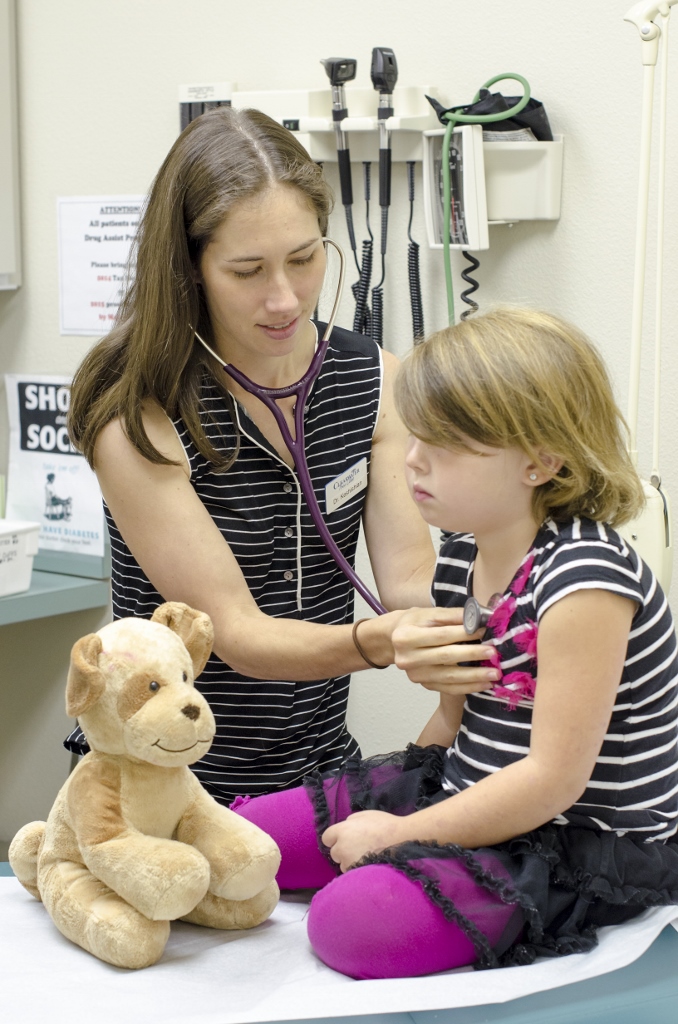 In late June, Gov. Scott used his line-item veto to eliminate a $9.5m appropriation to the Florida Association of Free and Charitable Clinics, money which was to be distributed in grants to clinics like ours. As reported in the Tampa Bay Times, that action created "a $100,000 hole in the [Clearwater Free Clinic's] $950,000 operating budget." Losing $100,000 was a shock, but it will not stop our work. "Cutting staff is not an option," executive director Jeannie Shapiro said. "Neither is cutting programs. We're going to have to find [more] funding."
The Governor's veto eliminated funding for some support personnel, medical equipment and prescription drugs, but it did not eliminate the need for the health care that we provides. In fact, since Gov. Scott's action, 96 new patients have qualified for Clinic services. In order to serve these new and the existing almost 8000 other Clinic patients, staff and volunteers are intensifying efforts to find new grant sources, event sponsors, and generous donors who can increase their giving.
This Clearwater Free Clinic sees this shortfall as a challenge we will overcome. Please pitch in and be a part of the solution; help to guarantee that those who need our help will receive it.
Click here
to make a gift that continues the life-saving work of the Clearwater Free Clinic.